Laboratory stability testing
Your needs : to test the stability of your formulations or chemical substances over time
In certain fields of industry, such as cosmetics, fine chemistry or even pharmaceuticals, maintain the stability of your products is crucial for determining their use-by date and to verify that they comply with standards.  
A product's performance is the result of a combination of properties such as its main function, its texture, its shape or even its level of adhesiveness. Over time, these characteristics can change leading to the product being altered or degraded. These modifications can cause a formulation to become unstable which can be difficult to anticipate without adequate tools and expertise.
Support from an external laboratory will allow you to ensure the stability of your products and to ensure that they comply with standards before being put on the market by conducting stability tests before a product is put on the market.
Our solution : to study the changes (in performance, chemical composition…) et the compatibility of your products in the conditions in which they are used to identify any potential instability problems.
As part of an R&D project, or quality control, FILAB laboratory can conduct stability tests for your materials and chemical substances. Thanks to our cutting-edge analytical fleet spread over 21000m² FILAB is able to provide the following services :
Morphological examination of a substance's intrinsic properties (amorphous or crystalline)

Surface analysis using Scanning Electron Microscopy (SEM-FEG-EDX)
The positive aspects of FILAB
A highly qualified team

Responsiveness in responding to and processing requests

A complete analytical park of 2100m²

Tailor-made support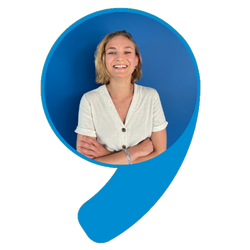 Eve BALEY
Technical Sales Representative