Analysis and characterization of powders in the laboratory
Dual Axial and Radial Aimed ICP AES atomic emission spectrometer.
Simultaneous system, Teflon injection system for HF solution, injection system for highly charged matrix, organic solution analysis.
More information
ICP MS spectrometer equipped with a DRC (Dynamic Reaction Cell).
Quadrupole, detection limit down to ppt, Teflon injection system for HF solution, isotopic ratio.
More information
DRX MINIFLEX II
Source: Copper
Angular range : 0 to 120
Quantification method by refinement according to the Rietveld method
ICDD / JCPD database
More information
Environmental Scanning Electron Microscope (ESEM) coupled to an energy dispersive X-ray microprobe (EDX)
High-Vac and Low-Vac mode for conductive and insulating samples – Secondary and backscattered electron detector (topographic and chemical contrast) – Semi-quantitative chemical analysis EDX (point mode, mapping, detection from Boron).
More information
Micromeritics GEMINI VII
Measurement of the specific surface by nitrogen adsorption
Specific surface greater than 0.01 m²/g
6 degassing stations
Cell of 6,5 and 8,9 cm3
P/P0 resolution lower than 10-4
More information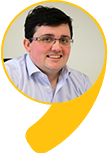 Thomas ROUSSEAU
Scientific and Technical Director