Laboratory analysis of chemical contamination
You wish to carry out an analysis of chemical contamination on your products
In the context of quality control, regulatory compliance or following a product failure, chemical contamination analysis by a laboratory is often necessary. Indeed, during the production or manufacturing process, chemical contamination can occur and alter your product.
For that, the recourse to analytical chemistry makes it possible to obtain quantitative (concentration and dosage of components) or qualitative (nature of a chemical composition) chemical analysis.
Our laboratory specialized in the analysis of chemical contamination and having advanced analytical methods, is there to accompany you in this step.
FILAB laboratory assists industrialists in the analysis of chemical contamination
Thanks to its high-level multidisciplinary team, the FILAB analytical chemistry laboratory offers you its chemical contamination analysis services to control all your raw materials and finished products, some of them under COFRAC ISO 17025 accreditation:
OUR SERVICES
Chemical contamination analysis by GC-MS

Molecular characterization by NMR
The positive aspects of FILAB
A highly qualified team

Responsiveness in responding to and processing requests

A complete analytical park of 2100m²

Tailor-made support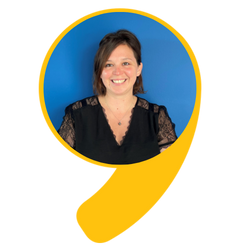 Anaïs DECAUX
Technical Sales Representative