Deformation of the mixture in the laboratory
Your needs: deform an unknown mixture in order to better understand its composition
Deformulation is an analytical breakdown process that aims to separate, identify and quantify the substances that make up a formulation. For this purpose, deformulation uses many different chemical analysis.
This analytical application can be adapted to all types of mixtures: metallic alloys, varnishes, aqueous solutions, plastics, composites, creams…
Deformation: a valuable tool to better understand the composition of your mixtures
The efficiency and quality of a chemical product being directly linked to its composition, the deformation of your mixtures is an integral part of their study in order to improve their performance and/or ensure their quality or to meet regulatory requirements.
Through this analytical method, it will be possible to analyze the homogeneity of your products, to compare the physico-chemical properties of several mixtures as well as to understand an unusual phenomenon such as a change of color, deformation…
FILAB supports you in the deformation analysis of your mixtures
Thanks to its experience and its state-of-the-art analytical facilities (2100m² analytical laboratory), FILAB laboratory can assist you in your most complex deformation analysis needs, whatever the nature of your mixture: aqueous solution, powder, polymer, ceramic, metallic material…
This approach to deformation analysis of a mixture can meet various needs such as:
our resources
FTIR to determine the composition of the material

GCMS and Py-GCMS to quantify additives, residual monomers, Bisphenol A, phthalates...

 SEM/EDX to characterize a particle or a deposit
The positive aspects of FILAB
A highly qualified team

Responsiveness in responding to and processing requests

A complete analytical park of 2100m²

Tailor-made support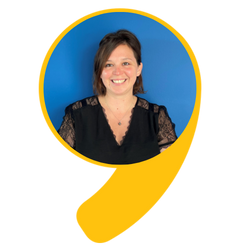 Anaïs DECAUX
Technical Sales Representative