Laboratory deformation of elastomers
Laboratory analysis of elastomer deformation
An elastomer, more commonly known as rubber, is a polymer with elastic properties that allow it to withstand several deformation actions before breaking.  An elastomer can be of natural, synthetic or petrochemical origin.
Commonly used in the manufacture of tires, elastomers are also used in other industrial fields in the form of joints, elastic connections or hoses, and are often associated with other materials such as textiles, metals or plastics.
The deformation of an elastomer is a method allowing, with the help of various chemical analysis, to determine the nature and the quantity of raw material of the material.
Moreover, it allows to better know the studied elastomer, to better apprehend the structural problems of this one but also to characterize its defective quality.
Thus, the deformation of an elastomer makes it possible to improve the performance of a material, to better target your suppliers or to understand the origin of a degradation. 
FILAB supports you in the deformation analysis of your elastomers.
This deformation analysis approach allows to answer different needs such as
our services
Analyze and determine the chemical composition of an elastomer

Compare the composition of several elastomers (double-sourcing or multi-sourcing)
Check the conformity to a Safety Data Sheet (SDS) or a technical data sheet of an elastomer

Understand a non-conformity or a degradation: pollution, ch
our resources
FTIR to determine the composition of the elastomer

GCMS and Py-GCMS to quantify additives, residual monomers, Bisphenol A, phthalates...

SEM/EDX to characterize a particle or a deposit
The positive aspects of FILAB
A highly qualified team

Responsiveness in responding to and processing requests

A complete analytical park of 2100m²

Tailor-made support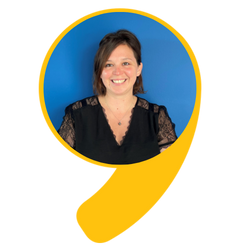 Anaïs DECAUX
Technical Sales Representative