Flowability test: Hall or Carney cone in laboratory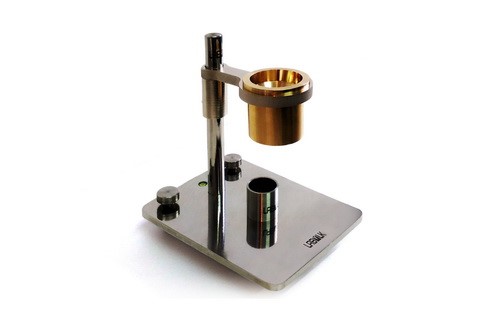 The flowability test is a measurement method to determine the flowability of a powder. For metallic powders, the test is performed with a Hall cone or a Carney cone.
The flowability test consists of measuring the time required for a given quantity of metal powder to flow through an orifice calibrated according to specific standards:
ASTM B213 and ISO 4490 for the Hall cone
ASTM B964 for the Carney cone.
Indeed, and particularly in the additive manufacturing sector, the flowability impacts the coating of the powder bed as well as its density. The flowability test therefore ensures the proper spreading of layers during powder bed processes.
The Carney cone test is recommended for powders that do not flow easily through the Hall funnel.
FILAB supports you in your flow analysis needs
FILAB offers to industrialists flowability measurements on metallic and ceramic powders, under real production conditions. We have a Hall cone and a Carney cone to adapt to your specifications. 
These two instruments complete a wider range of analytical equipment dedicated to the physico-chemical characterization of metallic powders: 
Flowability measurement by Hall Cone or Carney Cone
Analysis of the chemical composition of a metal powder by ICP and C/H/O/N/S analyzers
Particle size characterization
Measurement of apparent or tapped density
Morphological control by SEM-FEG and MO
The positive aspects of FILAB
A highly qualified team

Responsiveness in responding to and processing requests

A complete analytical park of 2100m²

Tailor-made support
Caroline KURZAWA
R&D Project Engineer