Analysis and characterisation according to medical standards
You wish to carry out analysis and characterisations according to medical standards
First of all, there are a large number of medical standards governing the marketing of medical devices.
These standards aim to guarantee the quality as well as the non-dangerousness of these medical devices by analyzing and characterizing their properties as well as their composition.
These standards apply to all types of medical devices whether they are composed of polymeric, ceramic or even metallic materials.
Due to its extensive experience in the analysis and characterization of nanomaterials, the FILAB laboratory is also able to carry out analysis of nanomaterials according to medical standards.
Consequently, only a laboratory with a state-of-the-art analytical park capable of carrying out all kinds of analyzes is able to analyze and characterize products according to medical standards.
FILAB offers you its analysis and characterisation services according to medical standards
In order to support manufacturers in the development and quality control of their products, by following regulatory changes, the FILAB laboratory provides a state-of-the-art analytical park of 2100m², enabling analysis and characterisation according to the various medical standards.
our services
ISO10993-22:2017: Characterization of nanomaterials in medical devices
The positive aspects of FILAB
A highly qualified team

Responsiveness in responding to and processing requests

A complete analytical park of 2100m²

Tailor-made support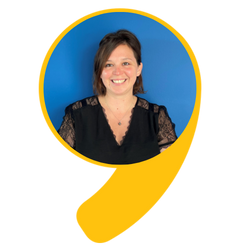 Anaïs DECAUX
Technical Sales Representative