Laboratory analysis of mineral deposits
Your need : you wish to analyze a mineral deposit on your material
A mineral deposit of unknown composition can appear on the surface of a material following a contamination or physicochemical modifications.
Indeed, the appearance of a deposit on a material or in a formulation can lead to a visual or functional non-conformity of production (adhesion, roughness, wear).
Therefore, checking the absence of mineral deposits is an essential step in a production/cleaning process. Thus, the characterization of the chemical composition of a mineral deposit by a specialized laboratory such as FILAB will help you to define the actions necessary to eliminate it.
Our solutions to assist you in the analysis of mineral deposits
The FILAB laboratory offers its expertise and its state-of-the-art analytical equipment to help you analyze your residues and deposits. 
Scanning Electron Microscopy coupled to a microprobe (SEM-EDX) to identify the chemical composition and nature of the deposit.
X-ray Diffraction (XRD) to identify and quantify the crystalline phases present in the deposit in order to know its composition.
Plasma optical emission spectrometry (ICP-AES or ICP-MS) to identify and quantify its chemical elements.
The positive aspects of FILAB
A highly qualified team

Responsiveness in responding to and processing requests

A complete analytical park of 2100m²

Tailor-made support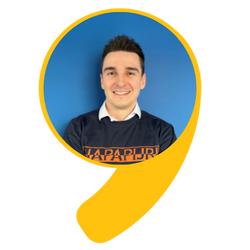 Alexandre VIGLIONE
Technical Sales Representative