ICP-MS analysis laboratory
What is an ICP-MS analysis?
First of all, the acronym ICP stands for "Inductively Coupled Plasma". ICP is an inductively coupled plasma analytical technique for measuring the content of an inorganic element in a sample. This technique is applicable to all types of elemental chemicals.
The analysis of samples by ICP takes place in several steps. First, the solid sample is put into solution using a strong acid or by microwave. This is called mineralization. The preparation is then introduced by vaporization in argon plasma at very high temperature. These thermal excitations lead to ionization and separation of the elements, thus making it possible to characterize and detect each element using MS.
The acronym MS stands for Mass Spectrometry. Mass spectrometry is an analytical technique to determine the molecular weight of molecules in a substance to determine their nature. Used in many scientific activities, it is known for its fast detection time and its accuracy of <1 ppm.
The combined use of ICP and MS allows the detection of a wide range of inorganic elements and elemental impurities, in a single run, with extreme reliability and accuracy (in the ppt to ppb range depending on the matrices).
The FILAB laboratory has about fifteen ICPs.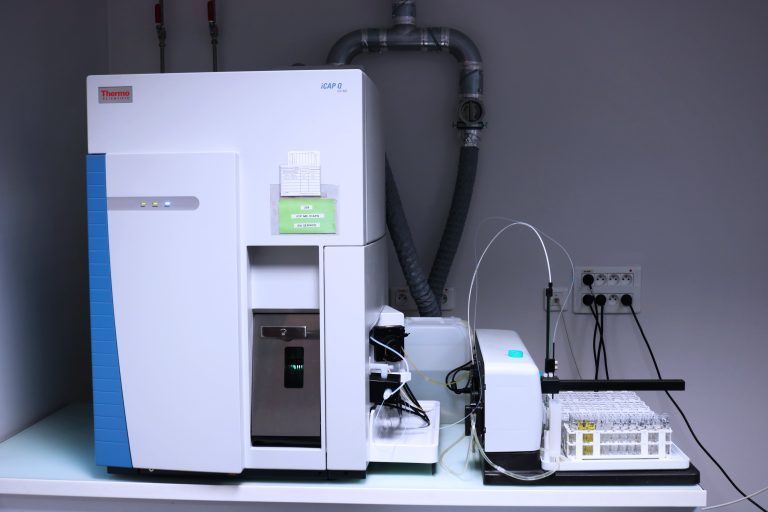 Our services
Detect traces of heavy metals (As, Pb, Cd, Hg...)

Search for an elementary impurity at the origin of a defect or a failure 

Analysis of poor metals : aluminium, thalium, indium...

Registering a new mineral material in the context of dual sourcing
our expertise and trainings
The positive aspects of FILAB
A highly qualified team

Responsiveness in responding to and processing requests

A complete analytical park of 2100m²

Tailor-made support
Thomas ROUSSEAU
Scientific and Technical Director