Laboratory analysis and determination of itaconic acid (CAS No.97-65-4)
You are looking to analyze and determine itaconic acid content in your products
Itaconic acid (CAS No.97-65-4) or methylenesuccinic acid is an organic fermentation product which takes the form of a white solid.
Itaconic acid is mainly used as a co-monomer in the production of biodegradable polymers in the packaging industry. It is also used in the production of paint and coatings, it also has uses in the pharmaceutical industry and can even be used as an herbicide.
Our solution : to provide our analytical equipment and the expertise of our engineers for the analysis and determination of itaconic acid content in your products
For 30 years, FILAB laboratory has had the experience and specific analytical fleet to be able to assist companies in analyzing and determining itaconic acid content while providing tailored support.
FILAB laboratory provides pharmaceutical, cosmetics and packaging industrialists with analysis and determination services for your products :
The positive aspects of FILAB
A highly qualified team

Responsiveness in responding to and processing requests

A complete analytical park of 2100m²

Tailor-made support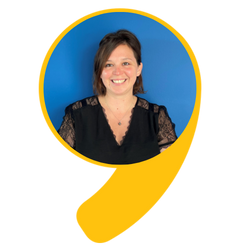 Anaïs DECAUX
Technical Sales Representative