Air and dust analysis laboratory in your work environment
Your needs: ensure a clean and healthy work environment for your employees
Your workplace can be the source of dust or polluting emissions that can be harmful to your production processes or your staff.
Faced with regulatory requirements, you want to validate the compliance of your working environment by conducting regular air and dust analysis.
Our solutions: offer you environmental air and dust analysis services
For more than 30 years, our FILAB laboratory has had the experience and specific analytical equipment to assist companies in the analysis of their working environment. Our air and dust analysis will enable you to identify any pollutants present in your environment.
From analysis to R&D, the FILAB laboratory offers multi-sectoral expertise for several types of air and dust analysis requests
In-situ sampling and measurements: automatic, spot, piezometers, rivers…
Air dust analysis
Determination of pollutants : VOC, BTEX, PAH, plesticides, HCT…
Physico-chemical analysis: pH, TSS, COD, BOD5…
Quantification of heavy metals by ICP-MS and ICP-AES
Diagnosis of polluted soils
Research of the causes of a pollution or a contaminant
Setting up of periodic plans
Laboratory audit and training
As an independent laboratory with a team of experienced doctors and engineers, FILAB guarantees the reliability of its results, ensures rapid processing of requests and provides personalized support to its clients.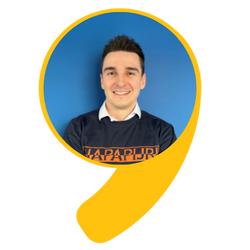 Alexandre VIGLIONE
Technical Sales Representative