Chromatographic laboratory analyses : HPLC, LC-MS, LC-MS/MS, QToF-MS
Your needs : to analyze active substances or impurities in your products using HPLC or LC-MS
Liquid chromatography (HPLC or LC-MS) makes it possible to quantify organic substances (active ingredients or contaminants) in various matrices, some complex : cosmetic products, pharmaceutical products, natural ingredients, biological matrices…
Our laboratory's analytical services
For over 20 years, FILAB laboratory has had the experience and analytical fleet needed to be able to assist companies by using liquid chromatography (HPLC-UV, HPLC-DAD or HPLC-MS) and by providing tailored support.
From analysis to R&D, FILAB laboratory is able to provide its expertise to fulfil requests for LC-MS analyses :
Our prestations
HPLC analyses (HPLC-UV, HPLC-DAD, LC-MS/MS)

Active ingredient analysis

Development of analytical methods

Validation of methods

Analysis of pharmaceutical products
QToF-MS analyses

Identification of impurities

Custom chemical analyses

Analysis of cosmetics products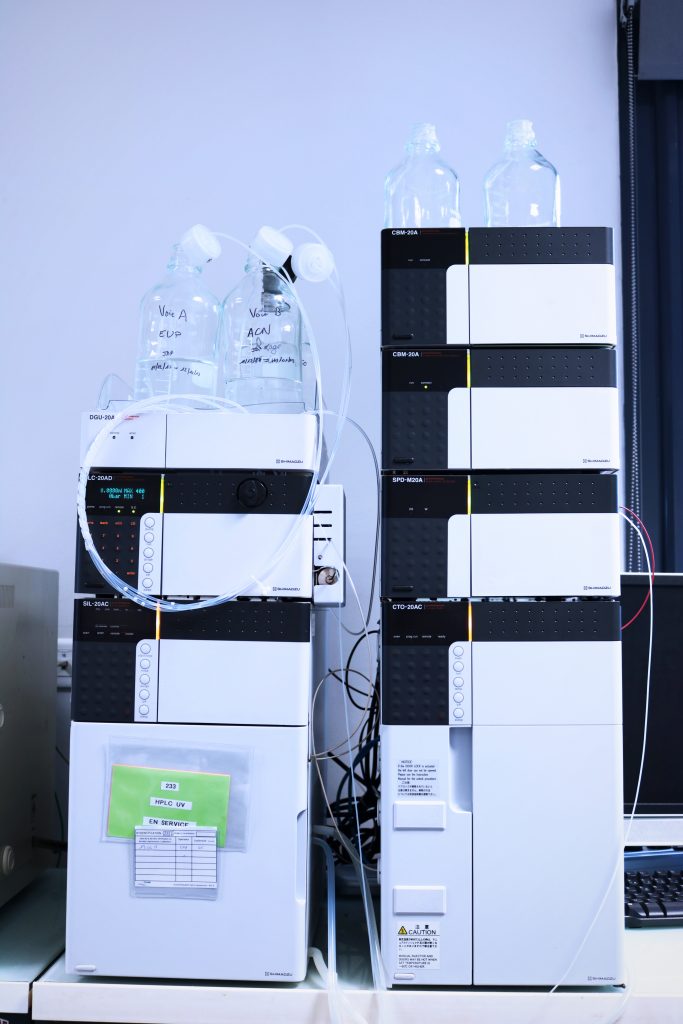 As an independent laboratory with a team made up of highly qualified personnel, FILAB guarantees the reliability of its results, a quick turnaround for requests and tailored support for clients. 
If you wish to call on our experts to carry our thermal analyses, you can request a free quote here.
For more information about our analytical services, feel free to contact us via email at contact@filab.fr or over the phone by calling +33 (0)3 52 32 05.
Caroline KURZAWA
R&D Project Engineer