Inspection, laboratory analysis and registration of "PMUC" products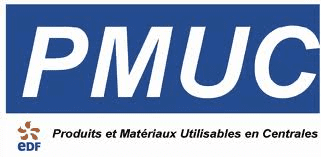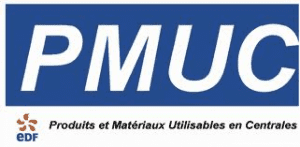 Your needs : to have an EDF approved laboratory confirm that your products comply with PMUC regulations
"PMUC" (Products and materials for use in a power plant or "Produits et Matériaux Utilisés en Centrale électrique" in French) labeled products can potentially have corrosive effects on steel if they contain halogenated or sulfurous compounds.
To be authorized to go on the market PMUC labeled products must be registered by EDF after analyses have been carried out in an approved laboratory.
The products in question are those used in power stations during production, construction, maintenance or just normal operation. There are 24 categories of "PMUC" labeled products listed by EDF : glues, varnishes/paints, anti-seize compounds, cleaning products, decontamination products, protection products, plastics, joints, products for finding or sealing leaks, abrasives…
Are you looking for a PMUC approved testing laboratory by EDF?
MUC analysis consists in determining the halogen (Fluorine / Fluorides, Chlorine / Chlorides, Bromine / Bromides) and sulfur contents of products designed to be used in a power station, following EDF protocols specific to each category of products.
Once the analysis has been carried out a report is drafted and sent to the client to present the results to EDF for them to grant the product with the PMUC label.
Our PMUC analysis services approved by EDF
FILAB has been approved by EDF to carry out various typological PMUC analyses :
Assessment of your product prior to requesting PMUC registration
Registration testing : Chemical analyses to obtain PMUC registration
Inspections and follow-up analyses of PMUC products
PMUC chemical analyses carried out by FILAB comply with EDF's D5713/ DJX / RB 90 0295 procedure.
Inspections carried out by the laboratory consist in analyzing the halogen (Fluorides F–, Chlorides Cl–, Bromides Br–) and sulfur contents of PMUC labeled products with the aim of confirming their compliance with EDF's specifications.
Did you know ? FILAB is also a member of the Nuclear Valley organization