Grain size determination according to ASTM E112 for any type of alloy
You want to determine the grain size according to ASTM E112 for your metal powders
Firstly, the acronym ASTM E112 refers to standardised test methods for the determination of average grain size.
These methods include the mean grain size measurement, the comparison procedure, the planimetric procedure and the intercept procedures.
Because these grain size determination methods are based solely on geometric considerations, they are suitable for powders composed of any type of alloy.
Of the many advanced techniques available to FILAB, laser granulometry is particularly well suited to grain size determination.
FILAB is able to offer grain size determination services according to E112 for all types of alloys thanks to its state-of-the-art analytical equipment and its teams of experts.
FILAB offers grain size determination according to ASTM E112 for all types of alloys
In order to support manufacturers in the development and quality control of their products, by following the regulatory evolutions, the FILAB laboratory provides a state-of-the-art analytical park of 2100m², allowing the determination of the grain size according to the ASTM E112 standard for any type of alloy.
our services
Characterisation of metal powders for metallurgy
Density characterisation of metal powders
The positive aspects of FILAB
A highly qualified team

Responsiveness in responding to and processing requests

A complete analytical park of 2100m²

Tailor-made support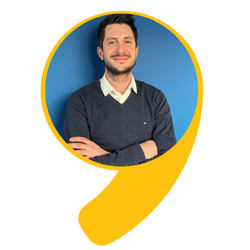 Thomas GAUTIER
Head of Materials Department