Control of nitrosamines in the laboratory
Your needs: control and determine the content of nitrosamines in your products
Nitrosamines are a group of molecules essentially composed of nitrogen and oxygen. Found in many areas, nitrosamines can be found in food products, plastics, cosmetics and some drugs (as a solvent).
The production of nitrosamines can be voluntary, or not, and occurs in two different ways:
the first one consists in a reaction due to a nitrosating agent in the product studied
the second is the presence of an amine ingredient under storage (or production) conditions that favor the formation of nitrosamines.
Therefore, there are several nitrosamines:
NDMA (CASE: 62-75-9)
NDEA (CASE: 55-18-5)
NEIPA (CASE: 16339-04-1)
NDIPA (CASE: 601-77-4)
NMBA (CASE: 61445-55-4)
NDBA (CASE: 924-16-3)
NMPA (CASE: 614-00-3)
NDPA (CASE: 621-64-7)
Why control nitrosamines?
Nitrosamines have been classified as hazardous and potentially carcinogenic to humans by the IARC and the WHO. They are also monitored by the ANSM (Agence nationale de sécurité du médicament et des produits de santé), which is currently conducting further studies on the risks associated with the presence of nitrosamines in medicines.
The decree of October 2, 1997 limits the use of certain forms of nitrosamines by indicating the tolerated residual quantity and, in certain cases, the indicative dose of incorporation.
FILAB supports you in the control of nitrosamines in your products
For more than 30 years, our laboratory FILAB has been providing state-of-the-art analytical equipment to monitor nitrosamines and their precursors in trace amounts in all types of matrices.
The support of an expert laboratory in nitrosamine monitoring by LC-MSMS such as FILAB, allows you to better understand the strategic issues and changes in your sector.
FILAB laboratory also has a method validated by COFRAC for the control of certain nitrosamines by LC-MSMS within the framework of the ISO 10993-18 standard.
The positive aspects of FILAB
A highly qualified team

Responsiveness in responding to and processing requests

A complete analytical park of 2100m²

Tailor-made support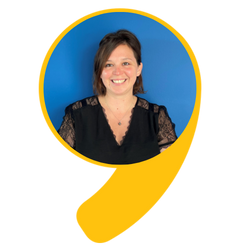 Anaïs DECAUX
Technical Sales Representative