Chromium VI : identification and analysis in a laboratory
Why determine Chromium VI content ?
Chromium VI also called Hexavalent Chromium is an unwanted biproduct which occurs accidentally during welding, cutting and tanning. Chromium VI is classed as a carcinogen and is corrosive on skin contact and is covered by the REACH regulation. 
FILAB is able to provide its analytical equipment and the expertise of its engineers for the determination of Chromium VI in your products
FILAB laboratory is able to provide its expertise and specific skillset for the following services :
Analysis of the chemical composition of Chromium VI
Determination of Chromium VI in a glass sample
Detection of Chromium VI
Determination of residual amounts of Chromium VI in surface treatments
Determination of Chromium VI in powder by UV Spectrometry
The positive aspects of FILAB
A highly qualified team

Responsiveness in responding to and processing requests

A complete analytical park of 2100m²

Tailor-made support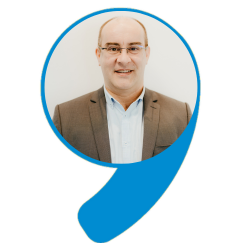 Emmanuel BUIRET
Technical Sales Representative