Laboratory analysis and expertise of Tin and its alloys
Chemical analysis of Tin-based alloys : one of FILAB2s many skills
Tin is a precious and somewhat rare metal which can be found in ore : cassiterite. It is one of the ingredients in Bronze and is resistant to corrosion due to the formation of a protective oxide layer. Tin and tin-based alloys are used in the food and electronics industries as well as in silverware or in decorations.
For over 30 years FILAB laboratory has been providing metallurgical analysis services to hundreds of clients for tin based samples under ISO 17025 accreditation.
FILAB laboratory is able to provide its expertise and specific skillset for the analysis of Tin and its alloys.
Analysis of the chemical composition and grade of Tin alloys
Chemical analysis of Tin
Analysis in accordance with relevant standards :
Our analytical fleet aimed at the analysis of Tin alloys :
Going even further : our expertise relating to Tin alloys
As well as routine metallurgical analysis, FILAB laboratory is able to provide its skillset and metallurgical expertise and to carry out expert failure analysis on your Tin-based alloys :
The positive aspects of FILAB
A highly qualified team

Responsiveness in responding to and processing requests

A complete analytical park of 2100m²

Tailor-made support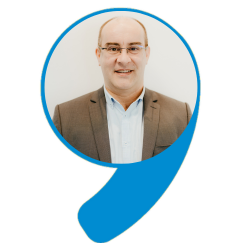 Emmanuel BUIRET
Technical Sales Representative