Laboratory analysis of NIAS
Are you looking to detect NIAS content in your food packaging ?
Materials in contact with food products can contain non intentionally added substances (NIAS) : raw material impurities, biproducts, degradation products…
Analysis of NIAS consists of identifying unexpected and potentially toxic substances which are capable of migrating from packaging materials to food products.
In accordance with relevant European regulations (Regulation 10/2011), it is required to monitor the components of packaging materials suspected of being able to migrate into food thereby compromising quality and safety.
Industrialists are required to ensure the safety and the quality of their packaging. Support from an analytical laboratory makes it possible to obtain reliable results and to assess the compliance as well as the performance of packaging according to the criteria of a scope statement or of a legal standard.
Our solution : to provide you with our analytical equipment and the expertise of our engineers for the analysis of NIAS
For over 10 years, FILAB laboratory has been developing many skills in analytical chemistry. Our laboratory is equipped with a cutting-edge analytical fleet spread over 2100m² and is made up of a team of experts able to offer services fulfilling your criteria in terms of product compliance for your  packaging.
FILAB is able to provide tailored services to suit your needs :
Our services
Detection of nanoparticles in food packaging by SEM-EDX

Analysis of unwanted substances found in raw materials and finished products : heavy metals, residual solvents, phthalates, bisphenol A…

Determination of preservatives by HPLC-UV, HPLC-MS/MS and GC-MS
The positive aspects of FILAB
A highly qualified team

Responsiveness in responding to and processing requests

A complete analytical park of 2100m²

Tailor-made support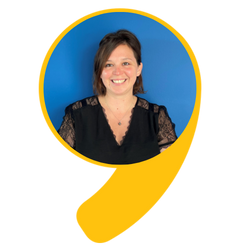 Anaïs DECAUX
Technical Sales Representative